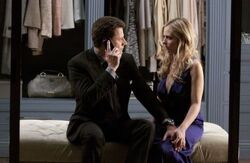 Great news! Ringer has been picked up by the CW for a full season! Ringer is the first drama and the first new CW series of Fall 2011 to be picked up following New Girl from FOX; 2 Broke Girls of CBS; Whitney and Up All Night of NBC.
Following Ringer are sister CW series Secret Circle and Hart of Dixie! Are you watching new fall series?
Source
Ad blocker interference detected!
Wikia is a free-to-use site that makes money from advertising. We have a modified experience for viewers using ad blockers

Wikia is not accessible if you've made further modifications. Remove the custom ad blocker rule(s) and the page will load as expected.