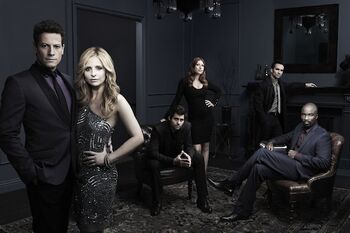 Are you nostalgic for the time when UPN and WB were separate networks with great shows like Veronica Mars and Buffy the Vampire Slayer? Well CW is offering you the chance to get the best of both worlds through Ringer!
The much buzzed about show is not only bringing Sarah Michelle Gellar back, but also Jason Dohring of Veronica Mars! SMG stars as both Bridget Martin and Siobhan Martin, the wealthy half of the two whose life might get taken over by disturbed Bridget. Confused yet?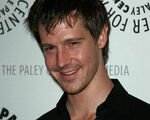 Dohring will have a recurring role as Mr. Carpenter, a teacher at the school that Siobhan's stepdaughter attends.
Are you excited to see Jason Dohring join the cast of Ringer? Don't forget to mark your calendar for Ringer's premiere on September 13 at 9! And here's a little mysterious promo shot to get you in the mood!
Ad blocker interference detected!
Wikia is a free-to-use site that makes money from advertising. We have a modified experience for viewers using ad blockers

Wikia is not accessible if you've made further modifications. Remove the custom ad blocker rule(s) and the page will load as expected.