Origin:
Hiya!!! Scissor_Luv208 is here!!! Like i said on my profile,i said that i am a HUGE fan of Ringer.And i want to know......"Who's YOUR favourite characters from the show?"I mean,lot's of people watch Ringer and they usually think "Hmm,i like every character on the show".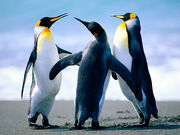 So,i am gonna show you all the characters of Ringer.

That's all,peeps!!!To vote who's your fav character,type in your comments below.
Scissor_Luv208 00:26, January 1, 2012 (UTC)
Ad blocker interference detected!
Wikia is a free-to-use site that makes money from advertising. We have a modified experience for viewers using ad blockers

Wikia is not accessible if you've made further modifications. Remove the custom ad blocker rule(s) and the page will load as expected.